Hey, we are Riley
Also known as Áine, Fiona & Lauren, & we're changing the period game 🩸
Our Story
Riley began while we were catching up over a glass of wine; don't all good things happen over wine? Áine got her period and literally scoured the entire house; every bag, every bathroom, every pocket and there wasn't a pad or tampon to be found.
Of course we were first annoyed that this disrupted our evening because we had to head to the shop for period supplies. We know our periods are coming every month but yet we still always manage to run out so surely there was a better way?
With some tipsy googling, it led us down a shocking discovery path; that many mainstream period products are full of toxins and harmful chemicals. After finding all this out, we felt really compelled to do something about it and that's how Riley was born.
We've served over 50,000+ cycles 🌀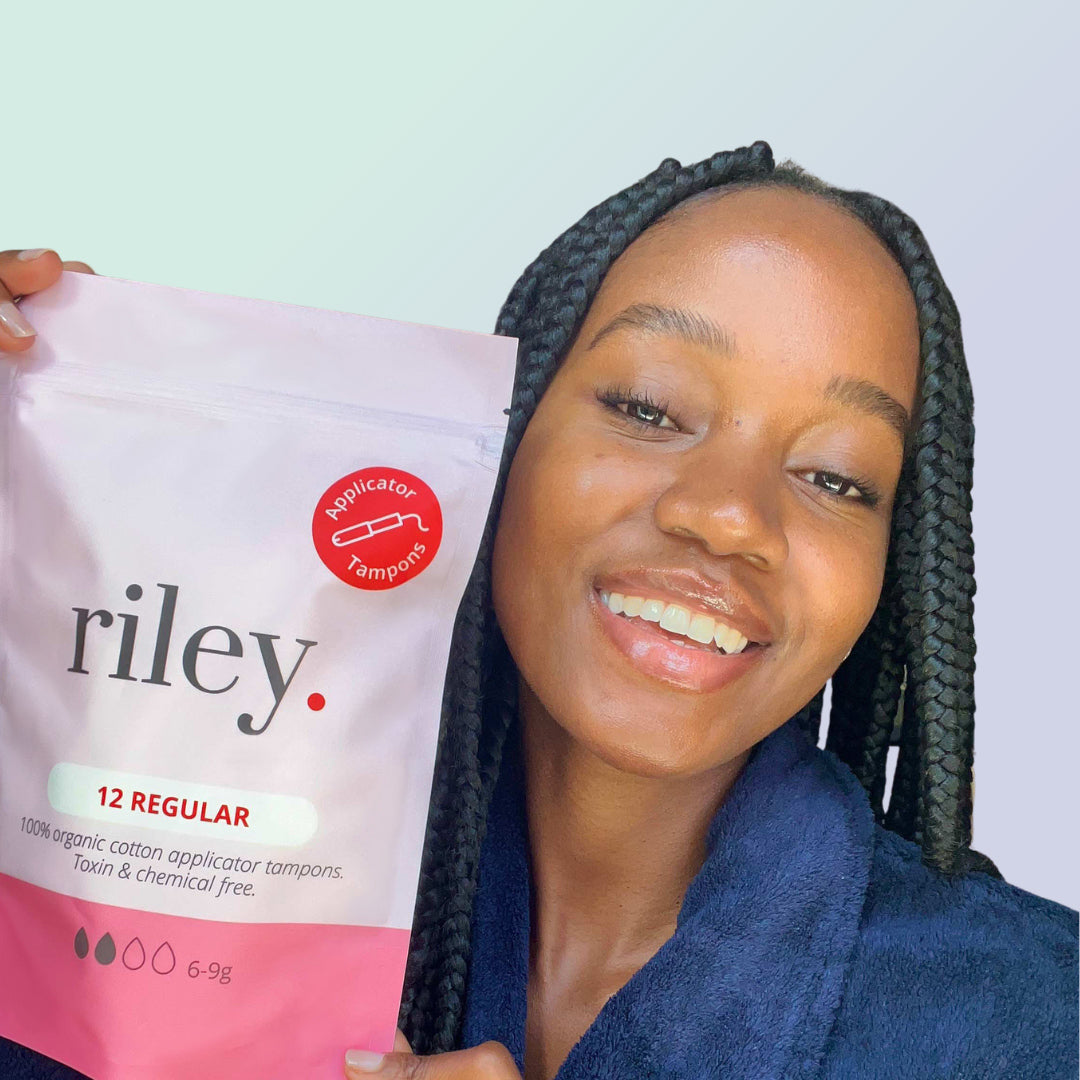 Only the best for our vaginas 🌼
We started Riley on the belief that our bodies deserve the best. Full. Stop.
That's why we've created products with you in mind. Our pads and tampons contain ZERO nasties. That means no bleach, no pesticides, no toxins, no harmful chemicals. So you know exactly what you're putting in your body every month.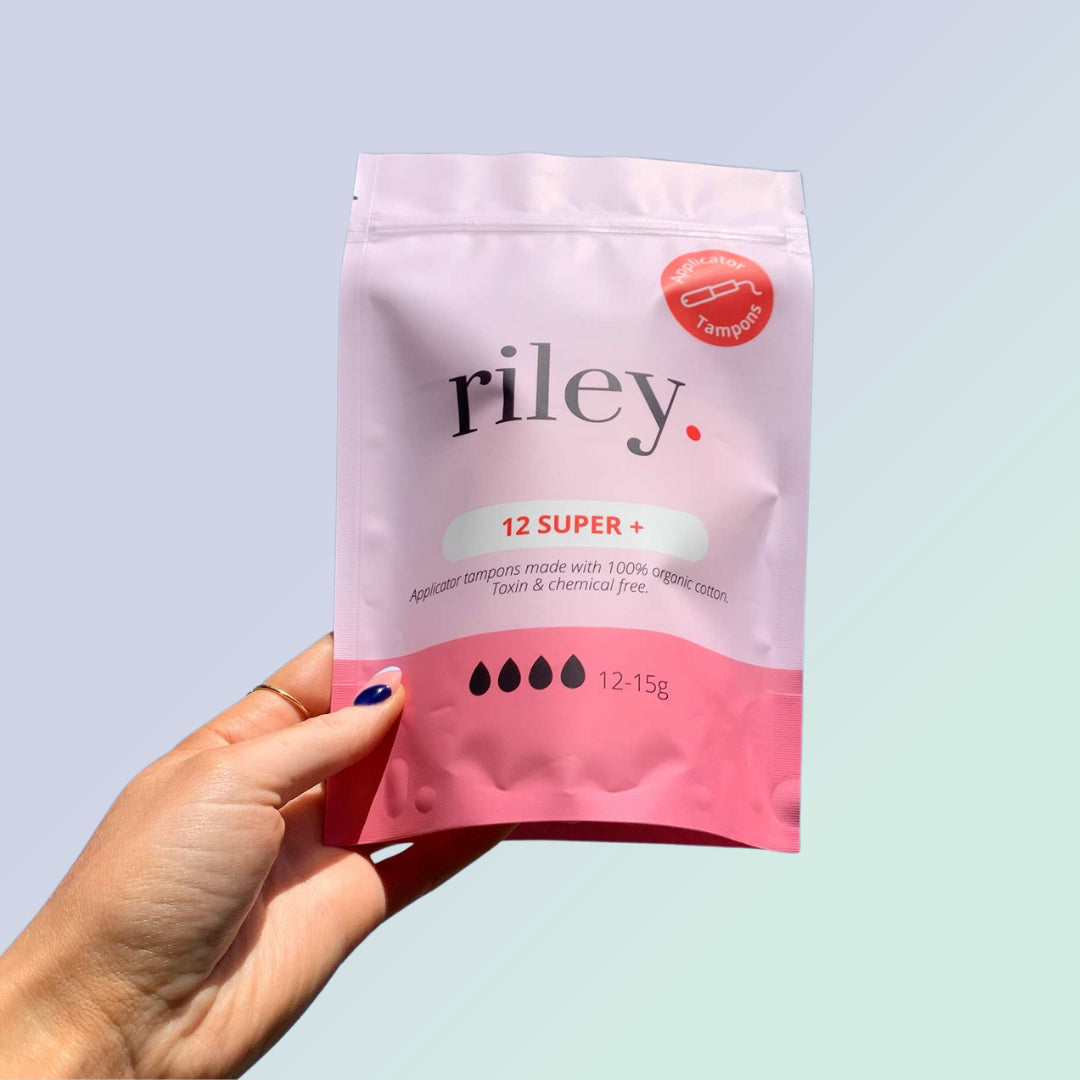 Only the best for our planet 🌍
We're on a mission to end period plastic. That's why sustainability is one of our core values.
Our products are made with 100% certified organic cotton and literally nothing else. Plus, everyone involved in bringing Riley products to your door is paid a fair wage and has safe working conditions.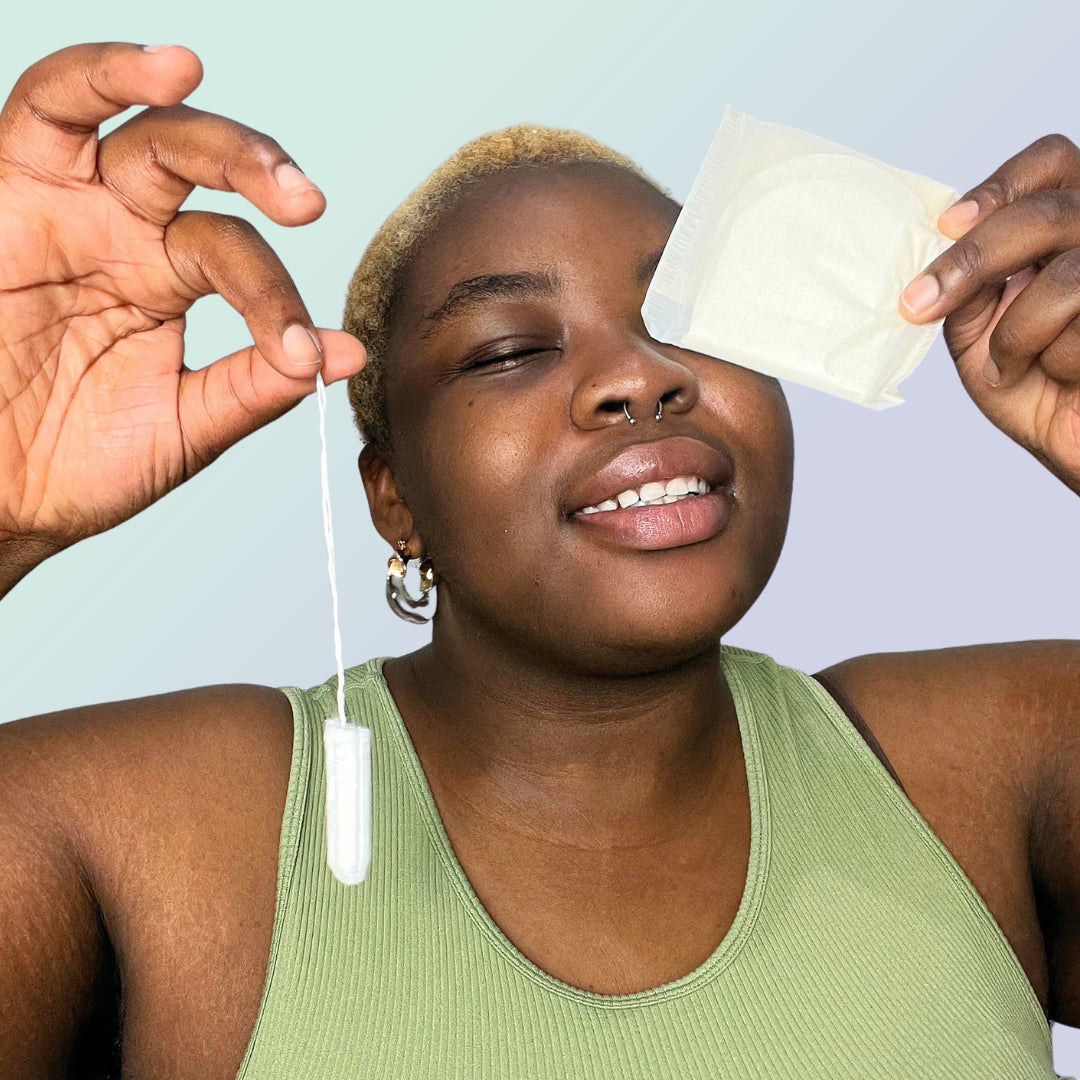 Only the best for you 💖
Convenience is key for us.
Because we get it, you're a busy b*tch. So let us take care of your period care, because you've got much bigger fish to fry.
We'll deliver your Riley subscription box to you whenever you need. Plus, you can cancel / re-activate your subscription, skip a delivery or change your delivery date whenever you need. No strings attached.
The fight against period poverty.
Period poverty is a serious injustice all over the world and we're proud to be part of the fight against it. We're working here on the ground in Ireland but also further afield in Kenya. Already we've provided over 44,000 period products and we'll continue to donate as much as we possibly can.
We've partnered with Development Pamoja, an Irish registered charity in Kenya. We donate product regularly and we also sponsor a doctor-led menstruation education programme to almost 3,000 Kenyan students to educate them about their period, which is often a taboo subject in Kenya.
Closer to home, we've partnered with Period Positive Ireland, who are on a mission to end period poverty in Ireland. We work with PPI to donate eco-friendly period products to Homeless Outreach Centres, Direct Provision Centres and Women's Refuges throughout Ireland.
Period poverty is a very real issue that affects an estimated 500 million people worldwide. With these partnerships, we're determined to put an end to it, one menstruator at a time.
We've stopped more than 1 million products from ending up in landfill 🗑️
Ready for better period care?
SAVE 15% when you sign up for our 6 month subscription plan.